All the lawyers in our firm have their current Practicing Certificates and are in good standing at both the Supreme Court and their local Chapters of the Nigerian Bar association (NBA).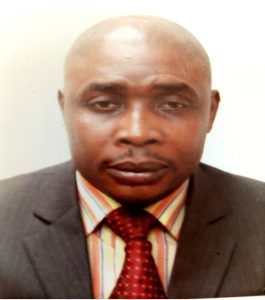 Our team of Barristers and Solicitors is led by Manuel Akinshola Esq. He was called to the Nigerian Bar as a Barrister and Solicitor of the Supreme Court of Nigeria in March 1995.
Since his call to Bar, he has been actively involved in the practice of law in Nigeria.
As a human rights advocate, he became the Executive Director of Peoples' Rights Enlightenment and Awareness Initiative (PREAWIN), a non-governmental organization registered in Nigeria. The aim of this organization is to enlighten the populace about their basic rights as provided under Nigeria laws. To this end, he has deployed his skill as a prolific writer to publish several books dedicated to educating the Nigerian public about their basic rights.
These books have enjoyed tremendous wide acceptance. Some of his publications include:
Know Your Fundamental Human Rights Under Nigerian Constitution
Know Your Rights Against The Police And In Court In Criminal matters
Know Your Rights As A Tenant
Know Your Rights As A Landlord
Know Your Rights As An Employee
Know Your Civil Rights Against Others
Know Where & How To Safely Buy Landed Properties in Nigeria.
Manuel Akinshola was also the Associate Editor of Reports of Courts' Judgment of Nigeria,  a law report publication of judgments of the Supreme Court of Nigeria.
In August 2013, he qualified as a Solicitor of the Superior Courts of England and Wales and is regulated by the Solicitors Regulation Authority (SRA). He remains a solicitor in good standing in both Nigeria and England.
And in January 2020, he added yet one more feather to his hat by becoming qualified as a lawyer in Canada, having been called to Bar as a Barrister & Solicitor of the Court of Appeal of Ontario. He is a member in good standing of the Law Society of Ontario.
He is a member of many professional bodies as follows:
Member, Nigerian Bar Association
Member, Law Society of England & Wales
Member, Law Society of Ontario, Canada
Member, Law Society- International Section
Associate Member, American Bar Association
He has not rested on his oars as he presently seeks to qualify as a lawyer in many more jurisdictions.